We highlight our top heat pump energy-saving tips to keep your heating bill extra happy – from draught excluders to smart controls. Try our quick wins, long-term measures or a little bit of both with your ground source heat pump!
Quick energy-saving wins
What a difference a degree makes
This tiny change can have a massive impact. If you can spare it, try to turn down your thermostat by one or two degrees. By doing so, estimates suggest you could save enough energy to reduce your heating bill by as much as £85 a year!¹
Be smart with timing
Timing is critical. A hot water timeclock saves you energy by turning on and off at your chosen hours. The best way to go about this is to work the clock around your household's usual routine – for example, before you wake up or when you finish work.
Also, turn the heating off or down in rooms you might not be using. If you have radiators, you can do this by turning down the thermostatic valve – the numbered valve on the side of the radiator – on each. With underfloor heating, you're likely to have a thermostat in each room to adjust. Tailoring the temperature to each room will give you more control over your heating, and therefore, how much energy you use.
To save even more energy and money on heating and hot water, you could even take long-term steps, such as load shifting and time-of-use tariffs. That way, you can heat your cylinder when electricity is at its cheapest and lowest in carbon.
Exclude the draughts
Containing as much as heat in your home as possible is the key to saving energy. Stop the cold air with minor measures such as draught excluders, letterbox and keyhole covers. It may also be worth investing in heavy or thermal curtains to keep out any unwelcome breeze.
Let the heat in
Don't brush your heat under the carpet. Luxurious rugs may look good, but unfortunately, they're also great insulators; this means if you have underfloor heating, it will cost more to get the heat out. Avoid rugs at all costs with underfloor heating.
It's the same principle if you have radiators. To make the most of the energy you're paying for, make sure your curtains or furniture aren't blocking out the heat. Lift up your curtains onto the window sill if you need to.
Make the most of daylight
If the sun only warms up certain rooms, try to leave internal doors open to circulate the warmth. Then you'll be making the most of solar energy in all its forms.
Keep your radiators clean
Although a ground source heat pump doesn't have annual servicing requirements, it might be that you want to service the entire system, such as the radiators.
By doing so, your installer may be able to check how clean your radiators are and whether or not they contain inhibitor – this prevents a build-up of sludge that could otherwise use up more energy and affect your heating bills. If there is no inhibitor, the installer can 'flush' the system, and add inhibitor to save further energy.
Long-term energy-saving wins
Insulate, insulate, insulate
If you live in a modern home, the chances are you already have insulation. But as the heat pump energy-saving saying goes, 'fabric first'. If you're looking for more ways to save on your energy bills, it's certainly worth looking into cavity wall, internal wall or loft insulation if you don't already have it.
Also, if you have single glazing, it may be worth opening the door (or window) to double glazing.
Make the smart switch to time-of-use tariffs
This is our favourite of all heat pump energy-saving tips. Kensa's heat pumps can be integrated with smart controls to cleverly align your heating schedule to times of low-carbon and low-cost electricity. This could be from renewable electricity generation sources, such as wind and solar.
Tariffs such as Agile Octopus publish half-hourly energy prices a day ahead. The smart control will take a look at those prices ahead and synchronise them with the household's usual routine – coming up with a new heating and timing schedule for the heat pump to minimise the running cost.
For example, if you like to have your heating on at 20ºC by 5 pm, most heating systems would turn on at 4.30 pm and gradually bring your house up to temperature for, say, when you get home from work. However, if this system realises energy will be expensive between 4.30 – 6.30 pm, it might turn the heating on at 2 pm – bringing the temp up to 23ºC and cooling down to the perfect 20ºC when you return.
Occasionally, Agile Octopus alerts you about times of Plunge Pricing, where you can get paid to take excess energy from the grid. Other smart technology, such as a Sunamp thermal storage battery, allows you to store heat energy following those low-cost and low-carbon hours.
Heat can account for over 50% of a property's energy consumption, which means there are large savings to be made by heating homes outside of peak periods. Estimates suggest that shifting electricity use outside of peak hours could save a typical UK family £120 a year.²
Did you know?
Adding to the ingenuity and flexibility of tariffs, Kensa heat pumps are cleverly designed to work with any smart control app or system!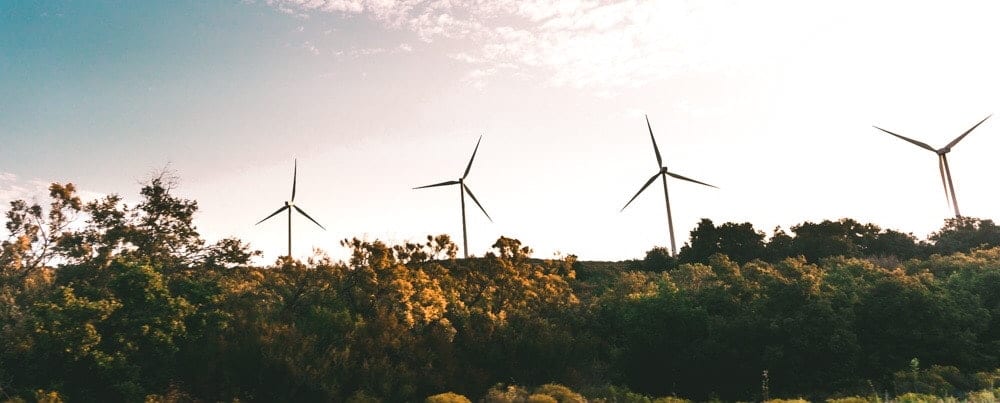 Go even greener with green energy tariffs
The time-of-use tariff does well to balance both low-cost and low-carbon electricity. However, If you are minded to solely save carbon, green energy tariffs may mean paying slightly more and using the same amount of energy to reduce carbon emissions even further.
Search far & wide: energy prices
Keep on top of the best energy price and plan for you. Comparisons sites such as Uswitch make switching simple – they even contact the new supplier, who will then get in touch with your current supplier to arrange a switchover date.
Watch how much you use
Smart meters allow you to keep track of how much energy you're using, and in turn, how you could benefit from making small adjustments. Your energy supplier should usually supply a meter at no extra cost to you. A win-win for energy and bills!
Dress up your hot water cylinder
A well-insulated cylinder means your hot water stays hot, and you don't have to spend energy and money on heating it up twice. Chances are, your cylinder will already be well insulated if it's already fairly modern. But if it's an older cylinder – for example, when insulation requirements may have been less than 80mm a few decades back – you could treat it to a new insulation jacket. Make sure the jacket fits well, leaving no gaps for the heat to escape. Even placing a couple of blankets on the cylinder could make a difference.³
Let your EPC make the call
The goldmine of heat pump energy-saving tips lies in an Energy Performance Certificate. This provides an energy efficiency band for your home (from band G to A) and offers recommendations of improvements. You may be able to find this on an EPC register, or if your home is fairly new, you might have to get an EPC assessor in. This could be very beneficial in the long run if you are looking to make significant improvements.
Heat pump energy-saving tips: in summary
The main measures that could help save you energy with your heat pump include: tip-top insulation, clean emitters, (e.g radiators), having control over your heating, and using smart controls and time-of-use tariffs.
Whether minor or major measures, remember that every little change could help. Make the most of your heat pump, and try out some of these tips to save even more energy and money on your heating bills!
References
1.  Energy Saving Trust, March 2017.
2. Octopus Energy – Quoted savings based on a medium consumption as defined by Ofgem (3,100 kWh of electricity, 12,000 kWh of gas). Consumption savings based on shifting 75% of electricity consumption to off-peak times.